our agents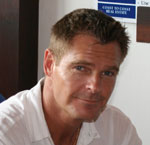 Alexandre Houisse - Brooker-owner
Father of littel girl, Alexandre comes from the St-Tropez Gulf (French Riviera) Since always, he cultivates the art of living with the <épicurienne. Sauce> Alexandre is a brooker owner of Coldwell Banker Coast to Coast Real Estate. He has opened his first real estate company in Las Terrenas in april 2001. He developed his business by opening one 2nd agency in 2004 then a 3rd one. hes "Success Story", 15 years in the real estate, in Europe and in the Caribbean, enabled him to develop a network of partners and faithful customers on the two sides of the Atlantic ocean. In love with Las Terrenas in particular and the Dominican Republic in general, Alexandre is an active and impassioned contractor. His objective: offer the best services, councils and guarantees possible in order to carry out his most daring dreams. Hes : "because you worth it " His ambition: To let know that in his island of adoption, environment, beauty and ecology are compatible with development.
+1 809 240 6411
+1 809 240 6411
alexandre@caraibeshorizons.com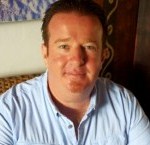 Pierre-Jean Gibert – Brooker-owner
In my experience as a business executive for more than 15 years, I have learned to be attentive to the needs of my clients. Today I made the choice to develop myself professionally , putting my skills , my relationships , my rigor , my integrity and dynamism at your service. I am specialized in real estate in Las Terrenas but you can consult me for other geographical areas, I will make every effort possible to meet your expectations. My priority is to get the complete satisfaction of my customers by conducting a good run their real estate project.
+1 809 240 6411
+1 809 240 6411
pierrejean@caraibeshorizons.com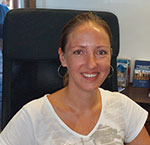 Alexandra – Internal rental & administration service
It is with great pleasure that I joigned Caraibes Horizons' team to keep on developing the rental & administration service. Coming with a 20 years experience in creating on line season rental offers, I remain available to give immediate answers to customers' demands, and I optimize our goods visibility in order to get a maximum level of rental reservations. Fully connected with our ground staff, we handle a rental administration of quality, with rigorous accounts management and a continous supervision of goods in order to bring our rental customers the best accommodation, and to the owners the best rental profitability in all serenity.
+1 809 240 6411
+1 809 240 6411
info@caraibeshorizons.com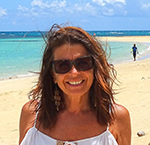 Nicole Petroni – Home-Staging / rental & administration service
Nicole has had several business in the golf of St-Tropez, including the famous restaurant / beach "Les Planches".
Passionate about decoration and interior design, Nicole has carried out "Home-Staging" operations in sumptuous villas.
Insiders who know "The Parks" of St-Tropez will appreciate the quality of its "business card".
Obviously it is to direct our home-staging department and by extension the preparation of our properties for rent that we have hosted.
Our owners wishing to enhance their heritage, just like our tenants during their stays, will be put in contact with a creative and enthusiastic professional.
+1 809 240 6411
+1 809 240 6411
info@caraibeshorizons.com